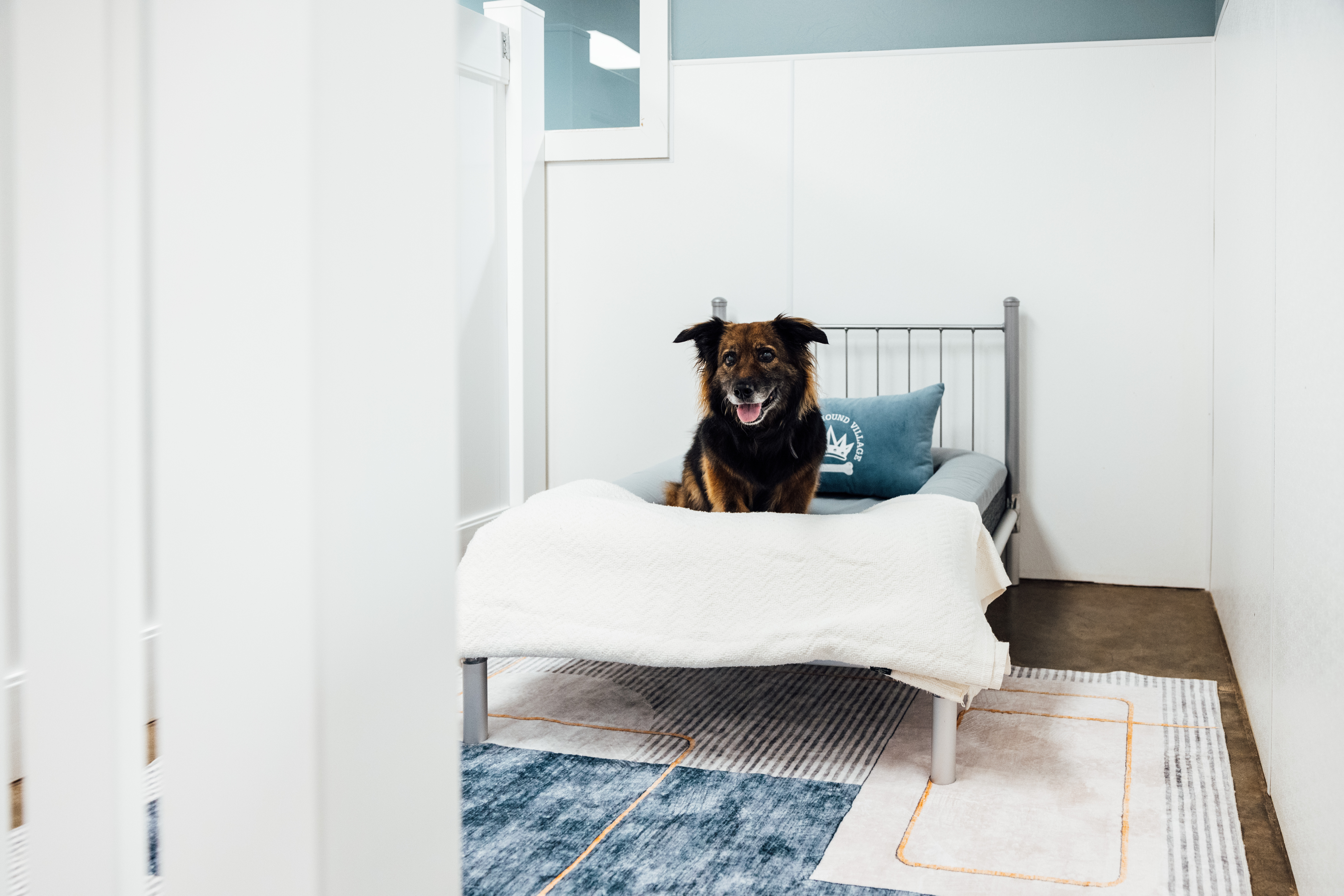 11.07.2023
Which Suite is the Sweetest
Choosing the Retreat for Your Pooch at BHV: A Guide to Selecting the Right Boarding Accommodation
Leaving your four-legged best friend behind when you're away can be tough. That's why it's
crucial to find a boarding accommodation that will provide a safe and comfortable environment
for your furry companion. Let's embark on a journey to find the perfect retreat for your beloved
fur friend.
Accommodations and Amenities
While you're away, your dog deserves a vacation of their own too! Check out the
accommodations offered by the facility. At BHV every dog in-house is provided with a 8×5
private room to stay in, fitted with ambient music and a cozy Kuranda cot for napping. Having a
space to call their own during their stay allows them time to decompress and sleep in-between
mingling with their fur buddies.
We also offer varying suite options at each location that provide extra space and amenities to
spruce up your pup's stay. If your pup is the type to appreciate the extra room, the VIP suites
offer this in addition to a mounted TV, Barney Bed, extra-large cot, and rug all available for their
extra comfort and entertainment. If your dog likes to play hard but sleep even harder, our
Central location offers a lavish Penthouse suite, complete with a twin bed, rugs, lush décor, and
TV! These suite options provide extra noise privacy as well, so if your dog experiences
separation anxiety, they may prefer the general suite option as hearing and smelling their fur
neighbors may provide them extra comfort when you're away. It is also important to consider
that these accommodations may not be ideal If you're the parent to an anxious chewer.
By selecting the right boarding accommodation, you can rest easy knowing your furry friend is in
good hands while you're away. Take your time, do your homework, and remember to
personalize the experience to fit your dog's individual needs. Please ask staff for a tour of these
room options and they will gladly guide you. After all, every vacation should be a pawsitive
experience for both you and your beloved companion. Happy travels!